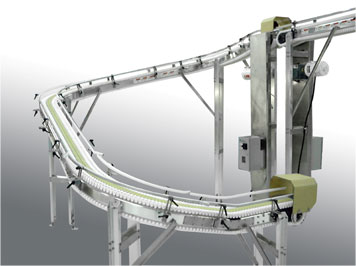 Let us create the conveyor you need now, and don't worry about any changes it might need in the future. It's that easy.
Features:
Horizontal curves can be manufactured to any degree angle, at any radius, within engineering limits.
In conjunction with our vertical bends, horizontal curves provide the capability to incorporate a combination of directional turns and elevation changes within a single, continuous conveyor.
They're easy to modify, if desired. The modular bolted construction makes it simple to add, remove or change sections.