Engineered ice manufacturing systems ensure the highest volume of useable ice.
Efficient Ice Production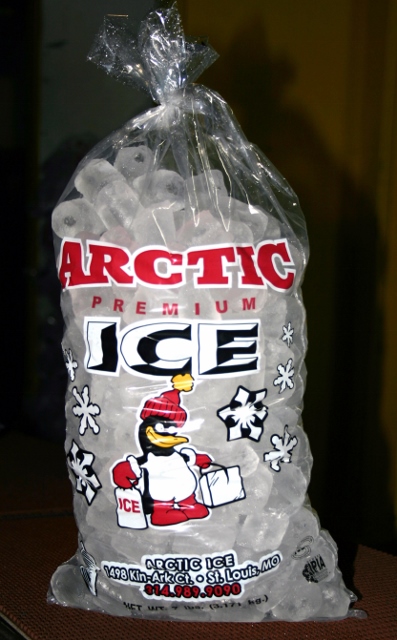 In the last Ice Talk I explored the importance of developing ice manufacturing systems that efficiently produce the highest volume of useable product at maximum operating efficiency, but this is just the beginning of a productive packaging ice operation. It is also critical that this ice production be processed in a way that gets the ice into the bag without producing additional  waste ice . Engineered ice conveying and bulk handling systems ensure the greatest volume of useable ice. The wrong ice processing equipment can yield significant waste ice along with costly packaging disruptions. Why invest in efficient ice production only to throw away a significant portion of that ice as waste? Traditional packaged ice plants yield 20-30% waste ice, whereas today's Automatic ICE™ Systems typically yield less than 5% waste ice. How can you be satisfied with a 70-80% productive ice processing and handling system when 95% productivity can be achieved?
Packaging And Palletizing Systems
Now let's focus on ice packaging and palletizing systems. People often tell me that their packaging equipment operates at a rate of 40-50 bags per minute for 5-10 pound packages. Although I quite often see packaging equipment set at this operational speed, I have never witnessed full shifts putting pallets of finished product in the freezer at these exaggerated rates. Real packaging rates are the rate in which finished pallets of product are produced, not the rate which the packaging equipment is set to operate. It is not uncommon for me to witness packaging equipment set to operate at 40 bags per minute (BPM), but with finished products entering the freezer at only 20 BPM. That's a packaging productivity of only 50%! That is simply not an acceptable manufacturing practice. At AIS we engineer and supply packaging and palletizing operations that achieve better than 90% operational productivity. This increased productivity means significantly lower operational cost, quicker returns on your investment, and much greater profits.
Operational Productivity
Another way to analyze operational productivity is to quantify the number of people that are required to produce a measured number of pallets of finished product. A typical high volume packaged ice plant requires 2-3 operators per packaging line. That can easily translate to 7 operators per shift to put 100-110 pallets of finished product into the freezer. Today's Automatic ICE™ Systems can cut this labor requirement to only one skilled technician for the entire operation and increase the number of finished pallets to 140 pallets. Let's do the math: 3 packaging lines + 1 operator + 8 eight hours = 140 pallets of ice! This level of operational productivity can be achieved in a much smaller footprint with much less waste ice. How can we deliver this level of productivity? The simple answer is experience, knowledge, engineering, and attention to every detail.
Total Package Solutions
Automatic ICE™ Systems are not a collection of customer specified equipment. Automatic ICE™ Systems are total package solutions. Are these solutions expensive? That depends on whether you view your equipment expense as an investment in future earnings. The initial capital out lay may be more, but the return on investment (ROI) is usually quicker and the future earnings potential greater. Is your company ready to be productive? Contact me, or your area AIS Regional Manager, at (314) 849-4411 to find out how. Partnering with AIS may be the best investment your company has ever made.