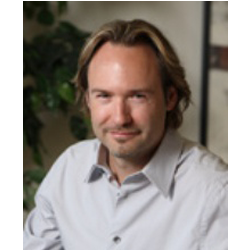 I have the opportunity to visit packaged ice manufacturing facilities throughout the country.  Even though the region may change or size of the facility may vary, two things usually remain the same:  The People and the Equipment Platform.  As for the people, no matter where I go the owners and managers that I meet are usually fiercely independent, hardworking entrepreneurs.  When it comes to the equipment platforms, I typically see old, worn equipment loosely connected into an operation that requires significant human interaction to ensure that products get made as needed.  Rarely do I stumble upon a truly engineered and productive packaged ice facility.  Although these typical packaged ice plants have made their owners significant success in the past, today's competitive market demands more to ensure the future of these packaged ice producers.  Twenty, or even ten, years ago gross profitably in the industry allowed producers to operate less than productive equipment platforms with acceptable results, but today's costs of doing business are not so forgiving.  For many owners, bottom line numbers are not nearly what they were two decades ago.  So how do owners turn around this declining bottom line?  There are many answers to this question; some require changes in the equipment platforms, updated business systems, or maybe new distribution technology, but the one common factor is new technology.
Today's equipment technologies can offer packaged ice manufacturers one of the keys to future success.  If your company is considering updates to your ice manufacturing or processing equipment platform, don't make the mistake of avoiding new technological advancements.  The packaged ice equipment platform that worked 20 years ago can handicap your company's future success.  Not only are today's equipment technologies more productive than yesterdays, but equipment integration and automation can make a significant impact on the future success of your company.  It is not just the equipment that you purchase, but more importantly, it is how the equipment is utilized.  Why invest in several hundred thousand dollars of new equipment technologies and not get the most from your investment?
Automatic Ice Systems helps packaged ice manufacturers get the most from investments in new equipment.  These systems are designed and engineered to be the most efficient and productive operating platforms available.  These fully integrated systems require less building space, produce significantly less waste, require minimal human intervention, and are more reliable to operate.  How do we accomplish such lofty goals?  We take care of the "what ifs" before any equipment is put into place.  Our experienced team of professionals seeks to better understand our clients' obstacles and goals before any equipment recommendations are made.  We then design an equipment platform to best meet these individual challenges.  Once an equipment platform and system design is developed, we engineer purpose-built conveying systems to gently move raw product throughout processing and packaging without damaging the ice.  This ensures more sellable product in the bag, longer equipment life, and more reliable operations.  Post packaging, we develop custom product conveying and palletizing systems to reduce labor dependence to an absolute minimum.  Finally, and most importantly, we develop electronic control systems to properly integrate each individual equipment component into a fully integrated operating system with single point operator intervention.  Some of our AIS Control Systems even make remote monitoring and equipment intervention possible.  Real time operational information can even be sent to your smart phone.   Through this technology, AIS Engineers can even make adjustments, or do diagnostics, of your equipment from our offices in St. Louis.  Automatic Ice Systems are bringing tomorrow's technology to life today.  Is it time for a change?  Make sure the right change is made.