In many ways, the Packaged Ice Industry has been somewhat slow with embracing new technology.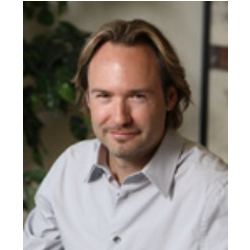 For many packaged ice producers, the mantra has been, "if it's not broke, don't fix it". Change has often been ignored due to the fear of the cost associated with change coupled with the fear of change itself, but these fears are beginning to be pushed aside and technology is becoming a focus for many producers within this industry.
The IPIA Convention
The shift toward technology was very evident at the recent IPIA Convention in Bonita Springs, Florida. Many of the attending members at this industry trade show were thirsty for change and technological advantages for their companies. Vendors displaying technological advantages were very busy communicating the value of their products and services, and AIS was one of those vend0rs of focus. The AIS display at the IPIA was the same as the previous two years. There were four graphic pillars representing our four pillars of strength: Ice Manufacturing and Processing Systems, Ice Packaging and Palletizing Systems, Project Management, and Packaging and Merchandiser Support.
Over the middle of the space was a large hanging sign with three TVs below playing individual project videos. Two of the videos were of fully automated plants. In the past, attendees would view these fully automated facilities as an interesting novelty, but this year a large number of attendees saw these videos as the future of their manufacturing plants. Don, Rich, and I stayed very busy explaining the value that today's truly productive Automatic ICE™ Systems can bring to ice producers.
A Technology Leader
Some of these conversations will lead to facility re-builds while others will result in all new state-of-the-art packaged ice plants. It's exciting to be a leader in a change focused on operational productivity. It's motivating to see how the technologies we bring with our projects today are making a positive impact on our clients. Today's Automatic ICE™ Systems are giving our clients the tools to secure higher profits and build stronger platforms for company growth. If you would like to explore how technological changes may benefit your company, contact me  at (314) 849-4411 today and start planning for tomorrow.