AIS has become one of the largest product suppliers within the packaged ice industry.  How can we work for you?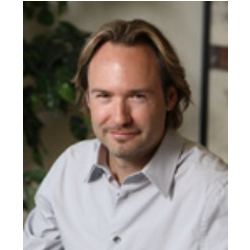 During the past decade Automatic Ice Systems, Inc. has experienced significant growth. This growth has allowed us to become one of the largest product suppliers and systems integrator within the packaged ice industry. Our sales volume has allowed us to better negotiate superior purchasing platforms with many of our partner manufacturers and component suppliers. At AIS we have made it a priority to pass these savings on to our clients in order to maintain a competitive advantage. It is important that our clients can trust that purchases made through AIS are competitively priced and backed with valued added services to ensure that they are getting the most for their money spent.
Client Development and Support
Although competitive product pricing is essential, the real advantage to trusting AIS for all your packaged ice industry needs is our approach to client development and support. At AIS we don't just sell products; we seek to be your industry partner. We want to put our industry experience and talents to work for you. We want to better understand your company and offer our services, along with our products and technologies, to help your company make more money. We want to build smarter manufacturing platforms that are more reliable, more productive, and cost less to operate. We want to supply your company with the best available packaging products and merchandising solutions. We want to support your equipment through our stocking parts inventory and professional technicians. We want to work for you and your company!
Real Client Relationships
At AIS we don't seek to have the most customers or sell the most products; we seek to build real client relationships centered on your company's success. Our premier client initiative helps ensure that your company always gets the most from this relationship. This program rewards our most trusted clients with automatic discounting on almost all products purchased through AIS. It also extends our value added services even further, making your Premier Client Representative your trusted industry partner. Let AIS work for you, and find out what DIFFERENT, SMARTER, and BETTER can do for your company.
Call Automatic Ice Systems, Inc. at (314) 849-4411.